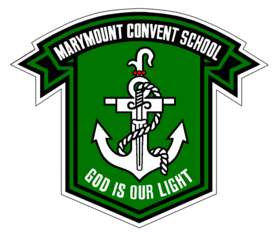 The anchor and the rope symbolise hope and salvation.
The Shepherd's Staff is a tribute to the foundress of the Good Shepherd Order -
Saint Mary Euphrasia Pelletier.
The three red dots represent the Trinity:
God The Father
God The Son, and
God The Holy Spirit
The Semi-sheathed sword symbolises God's word as a double edged sword of truth and justice.
The school colours are green and white:
Green represents hope and new life
White represents purity and virtue.