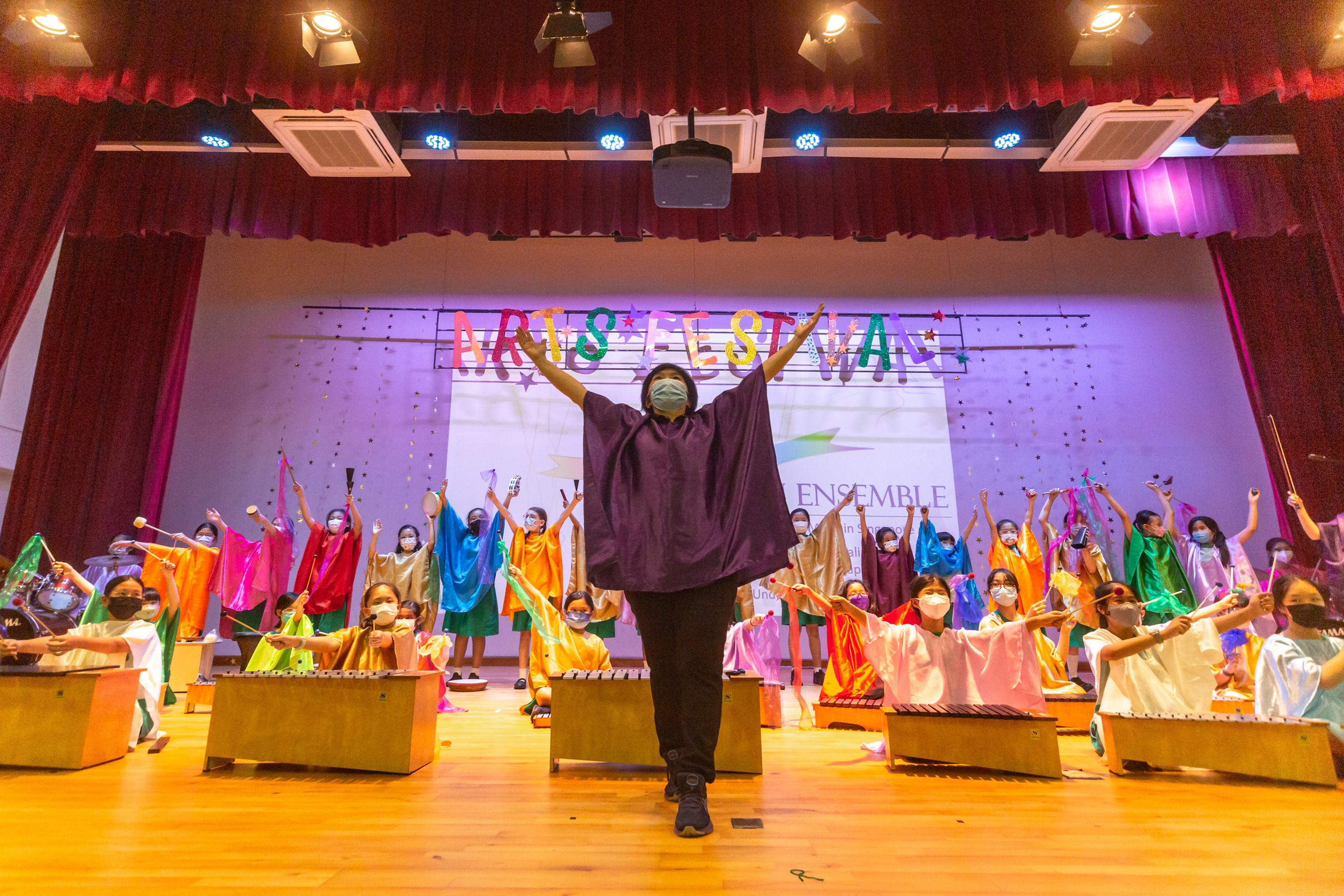 CCA Information
Percussion Ensemble was known as Music Ensemble when it started in 2015. It aims to provide a platform for instrumentalists to come together to experience ensemble music-making. Most of the members do not have a music background and they acquire their music skills during CCA sessions.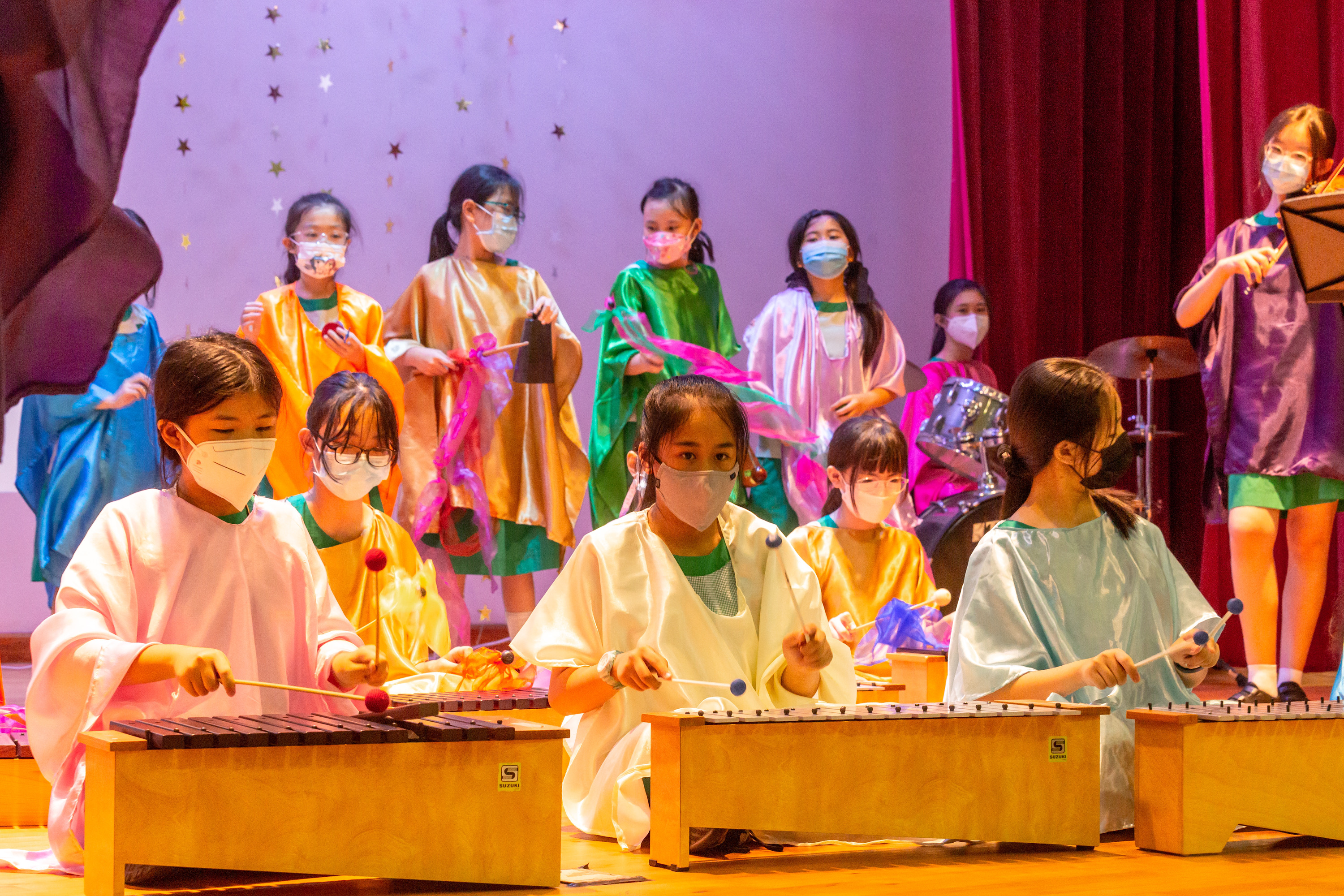 The Music Ensemble was renamed Percussion Ensemble in 2022 so as to allow pupils to pick up percussion playing skills. The sessions have been very well-received by members as they find it more interesting to learn the various types of percussion instruments. Members with no prior musical background also found it less challenging to pick up percussion playing skills.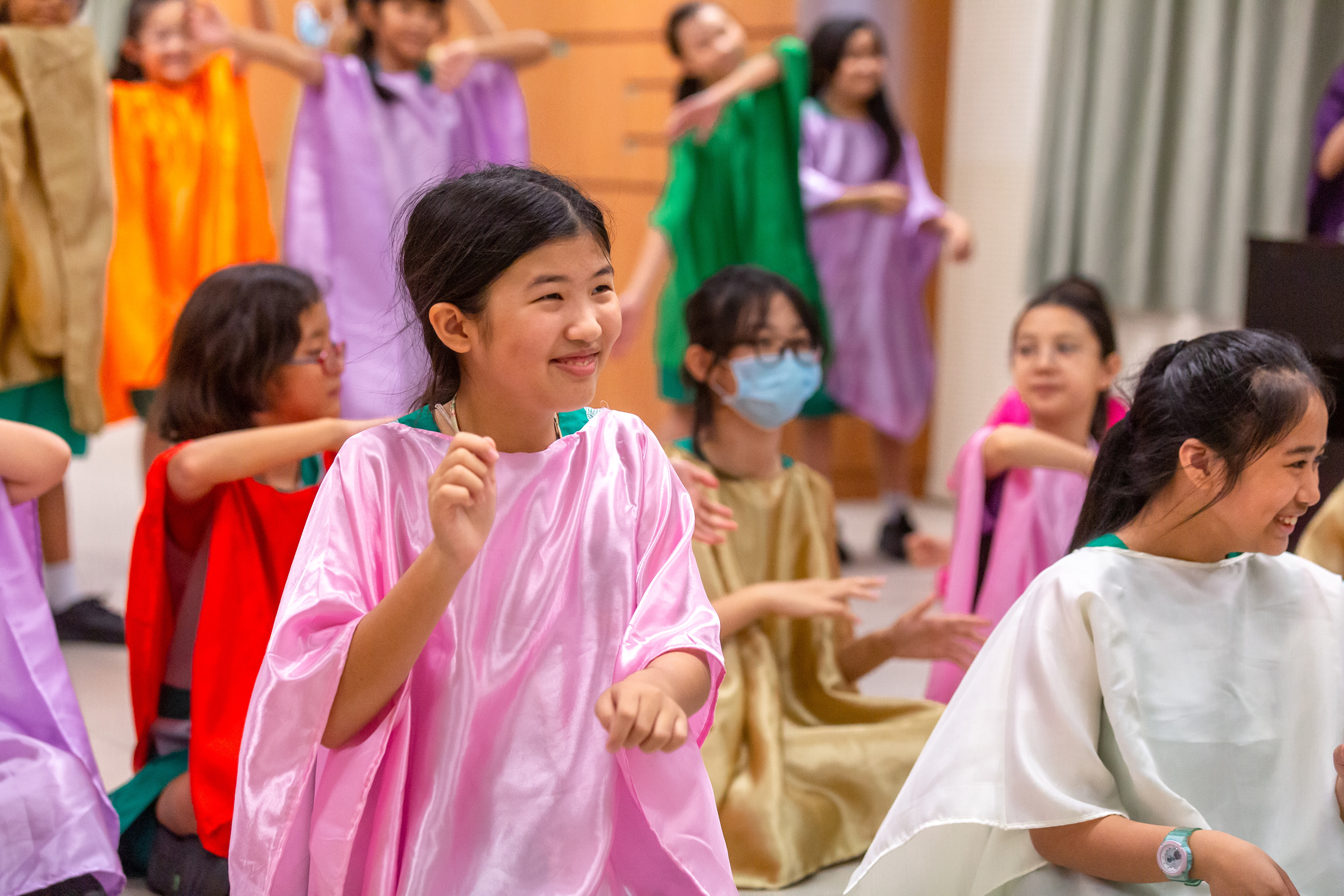 The ensemble has plans to showcase the musical talents of its members through performances at various school functions such as the Arts Festival and Foundress Day & Prize-Giving Ceremony.
Training Day / Time
Mondays
2.15 p.m. – 4.15 p.m.
Training Venue
Band Room, Level 4
Teacher OIC
Ms Tan Yiang Hoon (OIC)
Miss Irene Leong (2IC)
CCA Highlights
One Ensemble, One Sound, One Heart, One Family!
Playing techniques and musicianship are being emphasised.