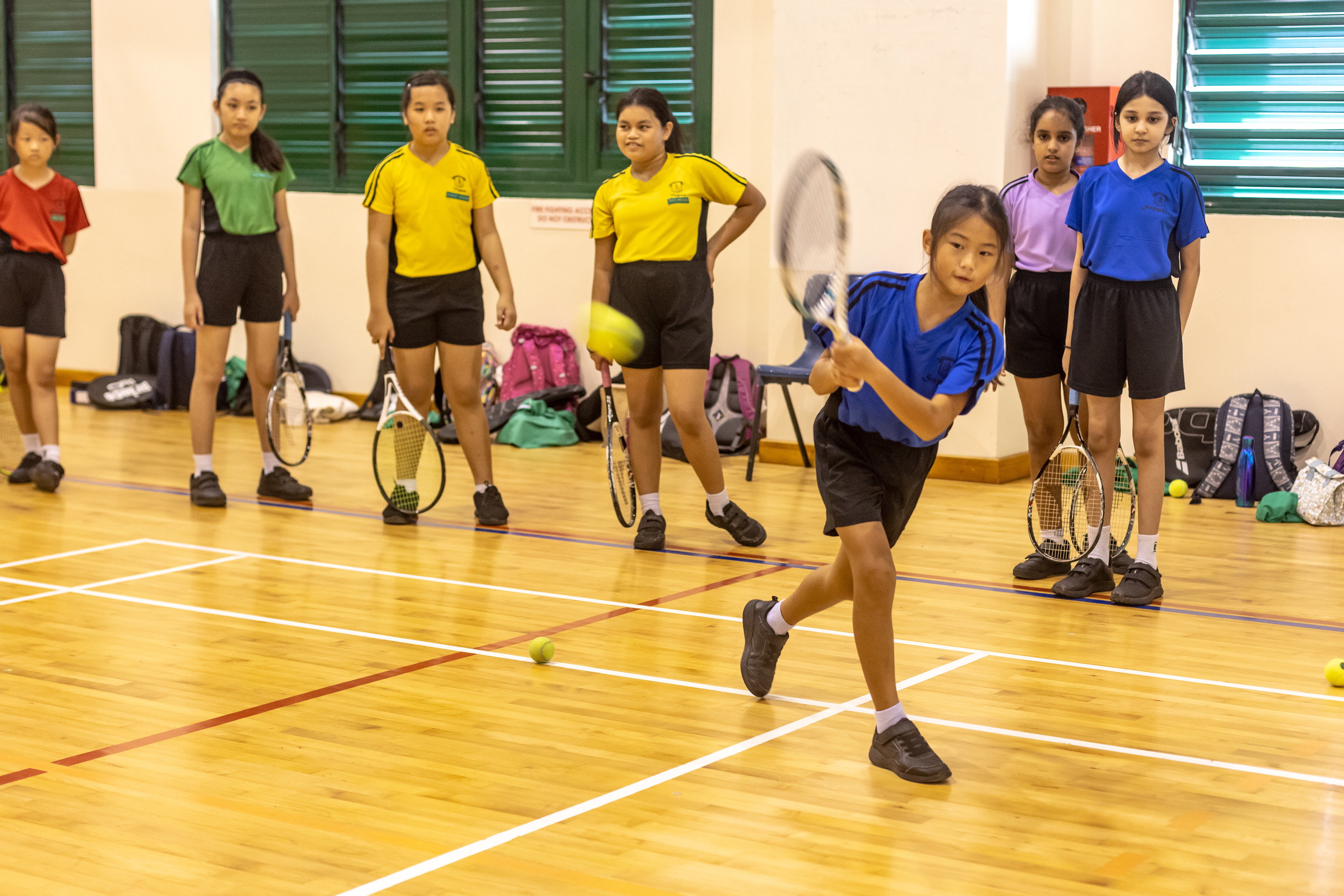 CCA Information
The club caters to pupils who are interested in Tennis. Pupils are expected to train twice a week. Most training sessions are conducted at public tennis courts. Transport to and from school to the training venue will be provided for all players.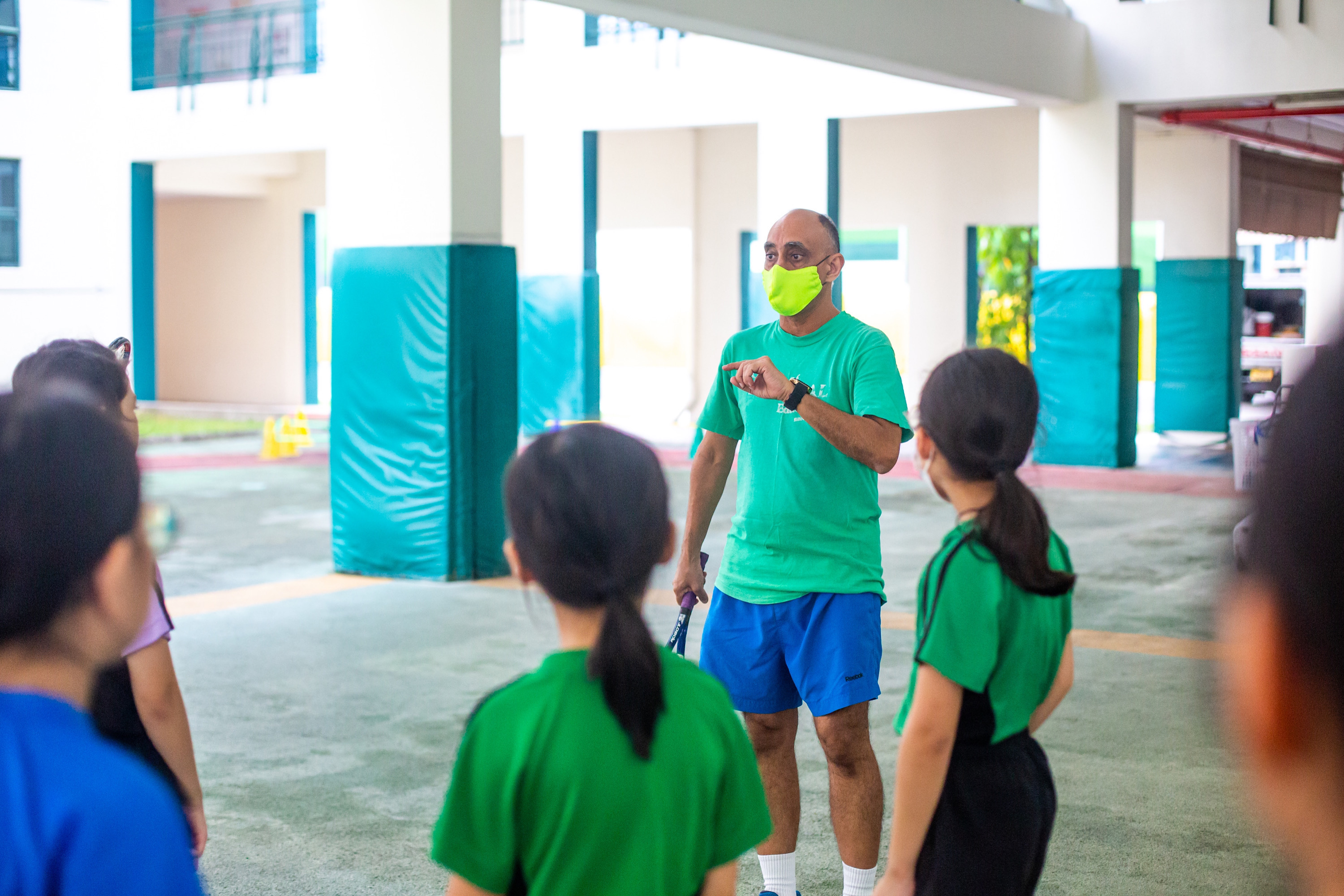 The CCA aims to equip all our pupils with the necessary skills, knowledge and attitudes that are required of a Tennis player. Through the trainings, the pupils will develop good character including sportsman qualities such as sportsmanship, fair play etc. through healthy sports competitions.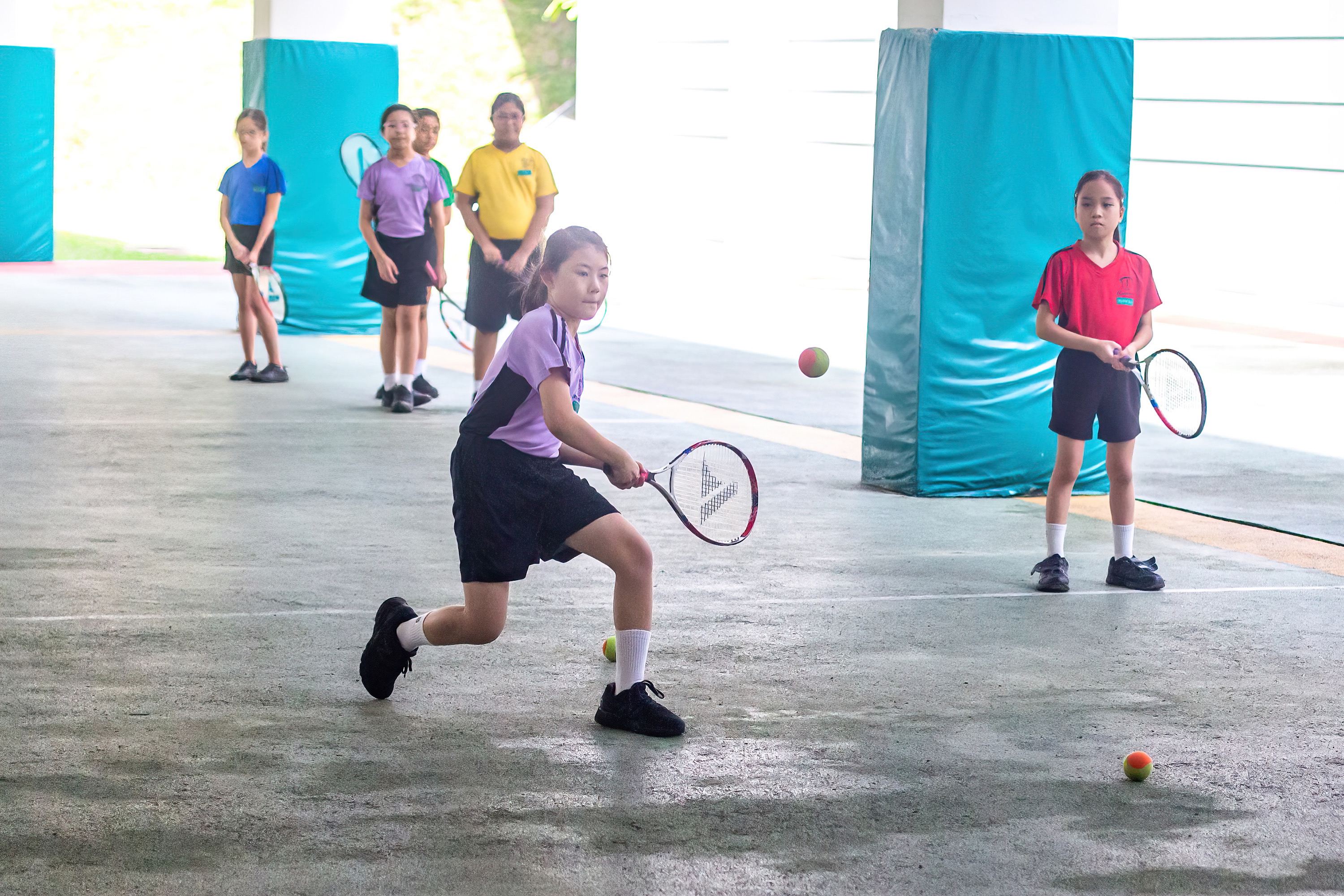 Training Day / Time
P3 – P6
Monday
2.15 p.m. – 4.15 p.m. (School Team)
Friday
2.15 p.m. – 4.15 p.m. (School Team)
2.15 p.m. – 4.15 p.m. (Recreational Team)
Training Venue
ISH (School Team)
ISH and Netball Court (Recreational Team)
Teacher OIC
Mr Harvinder Singh (OIC)
Mr Jeremy Koh (2IC)
CCA Highlights
Warm Up
At the start of every CCA session, pupils will perform a series of warm up exercises to increase blood flow to the muscles and to prevent injuries.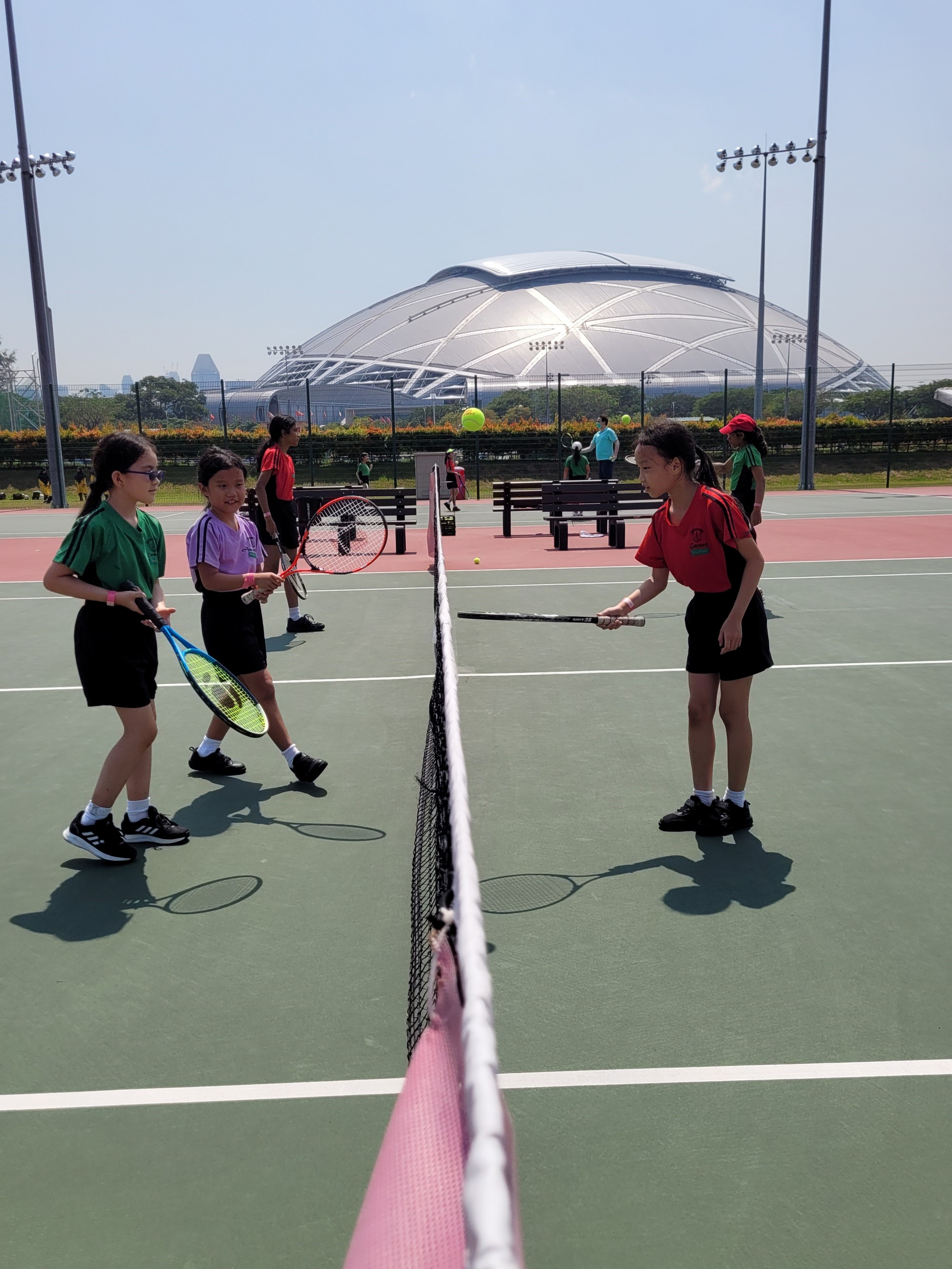 Practice
Pupils are divided into groups depending on their ability levels. Pupils practise their forehand, backhand and serve. Both teachers and the coach provide feedback on their technique.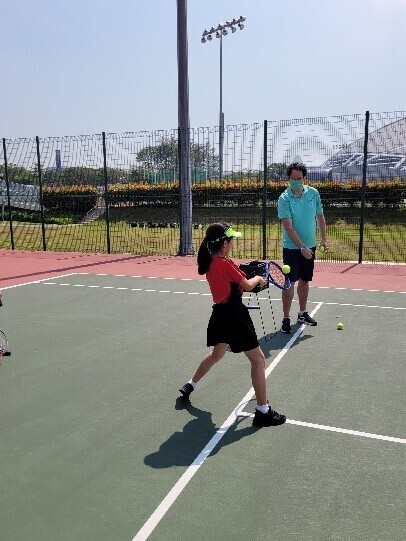 Game
Pupils put their skills into practice in a game of "Jail". Pupils will rally in a pre-determined number of times with an opponent.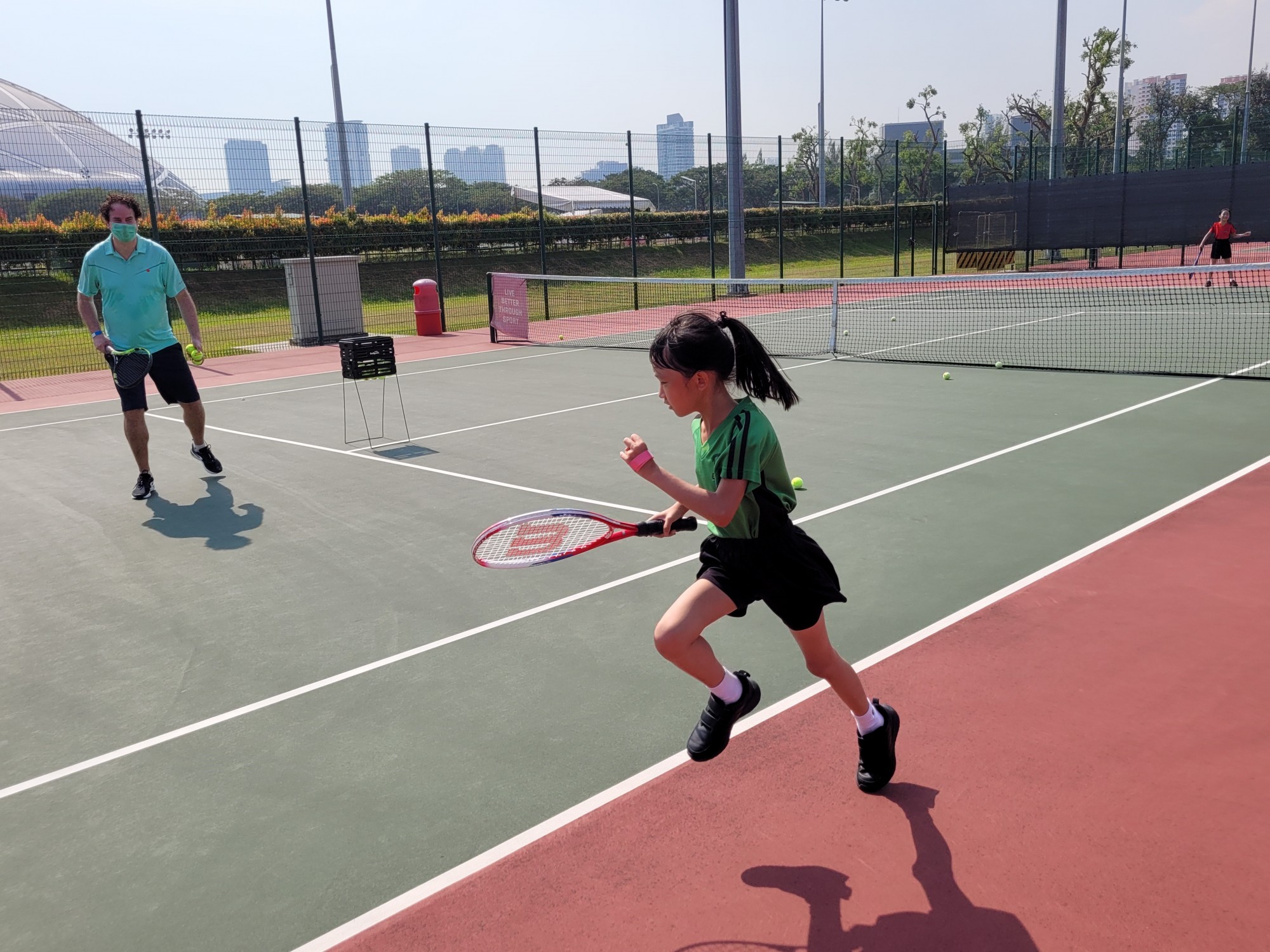 Reflection
Pupils reflect on the day's activities and the transfer of the value to their daily life.
CCA Achievements
| Competition | Level (Div) | Achievement |
| --- | --- | --- |
| National School Games Tennis Championship 2018 | Senior Girls | Silver |